The Garaway Pirates got their 2021 campaign off to a good start with a 27-0 win over New Concord John Glenn on Friday night in Sugarcreek.
The Pirates offense spread their scores through the first three quarters and stopped the Muskies from getting on the board multiple times after John Glenn entered Garaway territory.
Junior rusher Ethan Miller led the offense with two rushing touchdowns, while sophomore quarterback Logan Yoder scored twice – once in the air and once on the ground. On Miller's lone passing touchdown, senior JD Young made a spectacular catch on the deep right side of the end zone.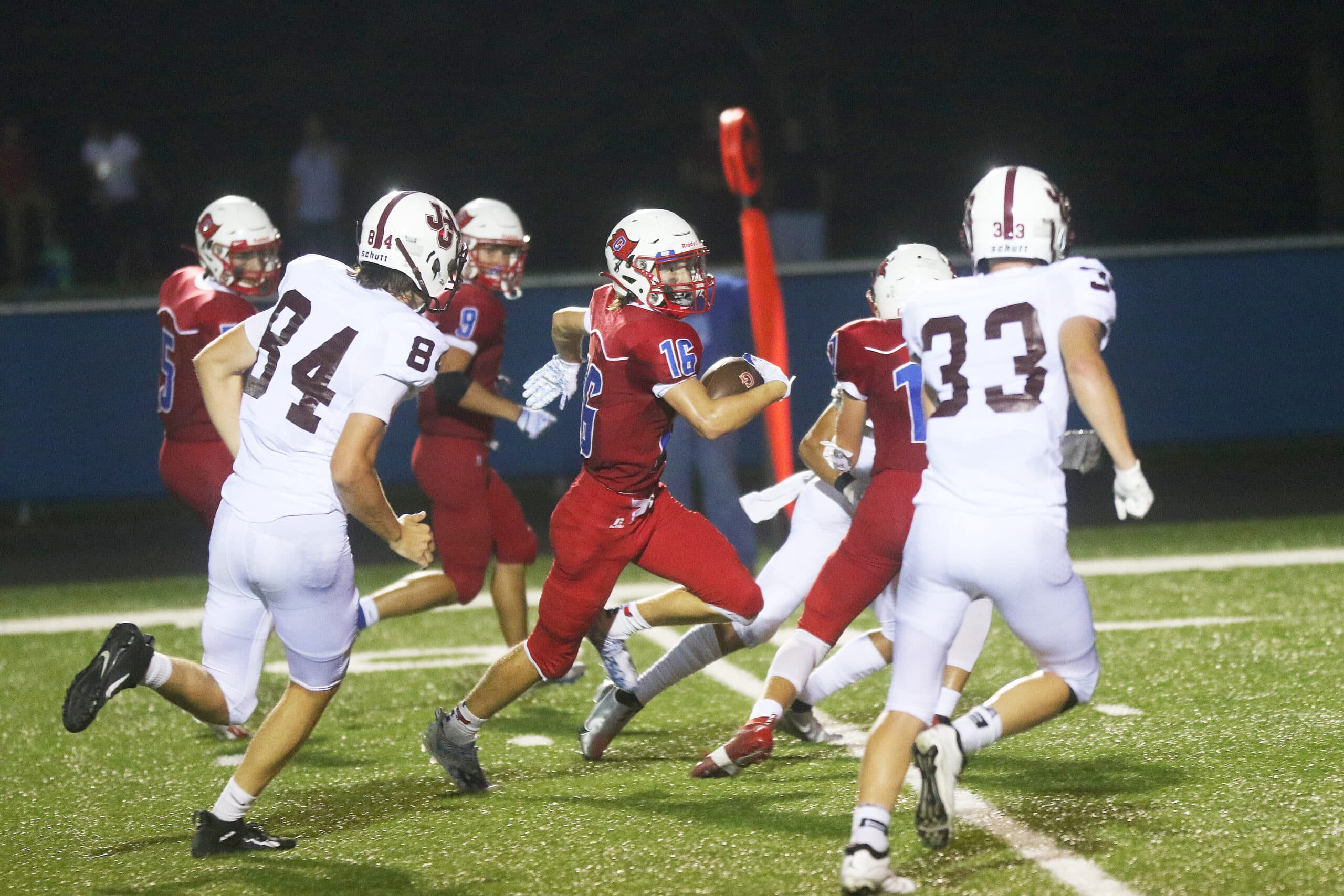 As for the defense, Garaway stunted three of John Glenn's first four drives via turnover on downs, as well as recording an interception. The Muskies, however, did pick Yoder off twice in the first half.
The Pirates (1-0) will travel to Waynedale for next Friday's Week 2 matchup, while the Muskies (0-1) will hold their home opener against Bloom-Carroll.
NEW PHILADELPHIA 48, MARIETTA 7
The New Philadelphia Quakers opened their season on the road and beat the Marietta Tigers 48-7.
Kurtis Tetzloff led the Quaker offense with 103 passing yards and two touchdowns, as well as a rushing score. Reise Meechan added two touchdowns on the ground, while Willy Wallace took a punt return back for a TD.
New Phila will take on the Big Red of Steubenville next Friday at Harding Stadium.
INDIAN VALLEY 37, BEAVER LOCAL 26
The Indian Valley Braves were also victorious on Friday night, via a 37-26 decision against Beaver Local – despite the Beavers jumping out to a 14-0 lead in the first quarter.
The Braves rallied to end the first half with a 16-14 lead, then outpaced the Beavers 21-14 in the second half.
MALVERN 55, EAST PALESTINE 0
Malvern did all their scoring in the first half in a 55-0 rout of East Palestine.
Xavier Watson, Bryson White, and KJ Thomas each recorded two rushing touchdowns, while Tristan Phillips added a ground score.
Phillips threw for 6-9 and 70 yards, along with a passing TD.
CONOTTON VALLEY 48, STRASBURG 8
The Conotton Valley Rockets smoked the Strasburg Tigers, 48-8 on Friday night. The Rockets jumped out to a 48-6 lead at halftime.
AREA SCORES
Ridgewood 51, Coshocton 0
Buckeye Trail 36, Caldwell 22
Dalton 41, East Canton 0
Waynedale 42, Tusky Valley 13
St. Clairsville 42, Carrollton 35
Cambridge 27, Indian Creek 7
Meadowbrook 42, Maysville 25