Canton McKinley's Head Football Coach and seven other coaches have been placed on administrative leave, according to a statement released to JMN.
An official with the school says Marcus Wattley, the head coach of the football program, and the other coaches are on leave pending an investigation from an incident that occurred during a strength and conditioning practice.
JMN requested and obtained a copy of the letter the school issued to the coaches. The letter states: "This letter shall serve as an official notice that you have been placed on paid administrative leave effective immediately for allegations of misconduct."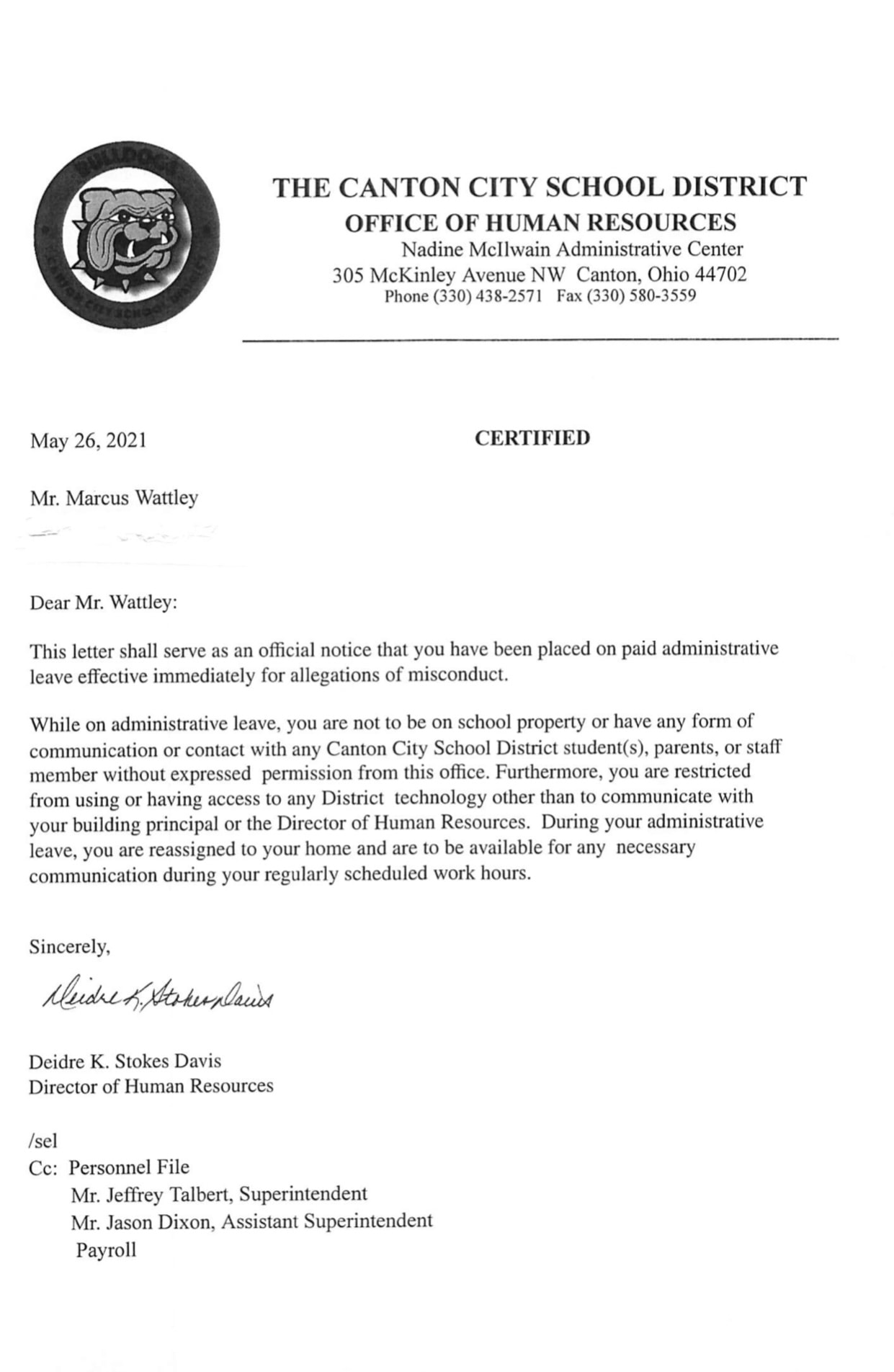 The other coaches who have been suspended are: Badre El Bardawil, Joshua Grimsley, Frank McLeod, Zachary Sweat and assistant coaches Cade Brodie, Romero Harris and Tyler Thatcher, an official tells JMN.
The alleged misconduct was not made available upon request.