GALLIPOLIS – The Carrollton Warriors wrestling team will be represented by three freshmen next weekend at the state tournament.
Carrollton entered the district tournament with nine wrestlers but only three were able to make it out of the talent-stacked district site, hosted at Gallia Academy.
Kolten Barker (106 lbs.), Josh Carman (113 lbs.) and Levi Pidgeon (120 lbs.) will all represent CHS March 13 and 14 at Highland High School in the OHSAA state tournament.
Barker finished at the top of the 106 lb. District tournament, rolling through his opponents on his way to the district title. Barker opened the tournament with a :48 pin against Sheridan's Blake Clouse. He won his next two matches by decision and topped off the tournament with a 2:12 pin against Minerva's Connor Norris in the championship bout. Barker's season record is 33-2.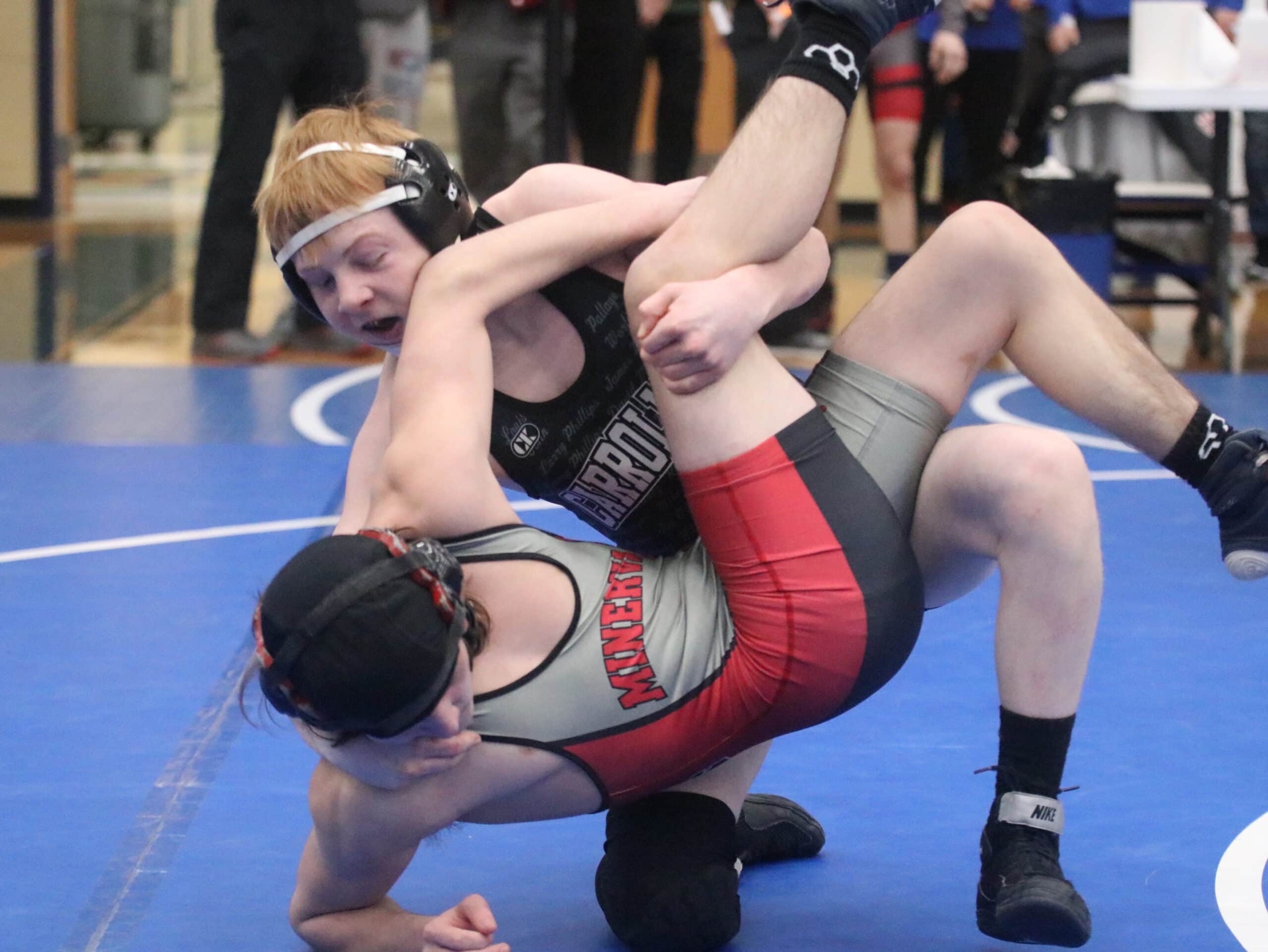 Carrollton freshman Josh Carman won his first two matches of the tournament at 113 lbs, defeating John Glenn's Jared Smith with an 11-0 major decision and pinning New Lexington's Tyler Ratliff in 3:47, advancing to the semifinals.
Carman met his match when facing Mason Taylor of West Holmes in the semifinal match, losing 5-3 (UTB), knocking him down to the consolation bracket. He rebounded with a 10-5 decision over Indian Valley's Leroy Steagal to secure his spot at the district tournament. Carman defeated Anthony Shelvin of Steubenville (15-2) to finish third at 113 lbs.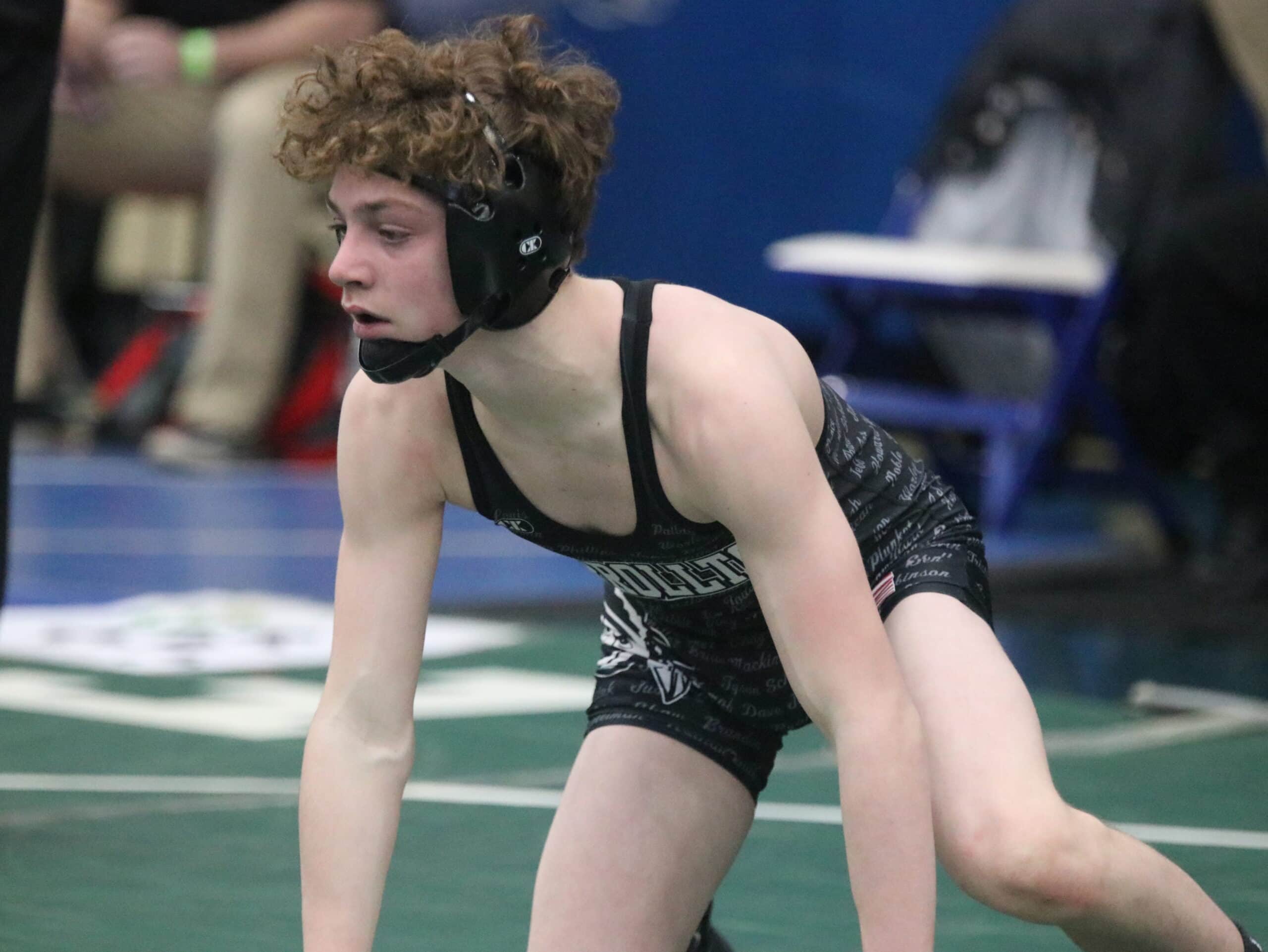 Carrollton freshman Levi Pidgeon opened the 120-lb. Bracket with a :40 pin against Fairfield Union's Noah Patterson. He won his second-round match 8-0, moving to the semifinals.
The young freshman was met by Issac Meese in the semifinals, who dominated and won the battle 12-3. Pidgeon rebounded from the loss and defeated Logan Elm's Cole Renier 5-1 to qualify for the state tournament. He finished the district tournament third after a 3-0 victory in the third-place match.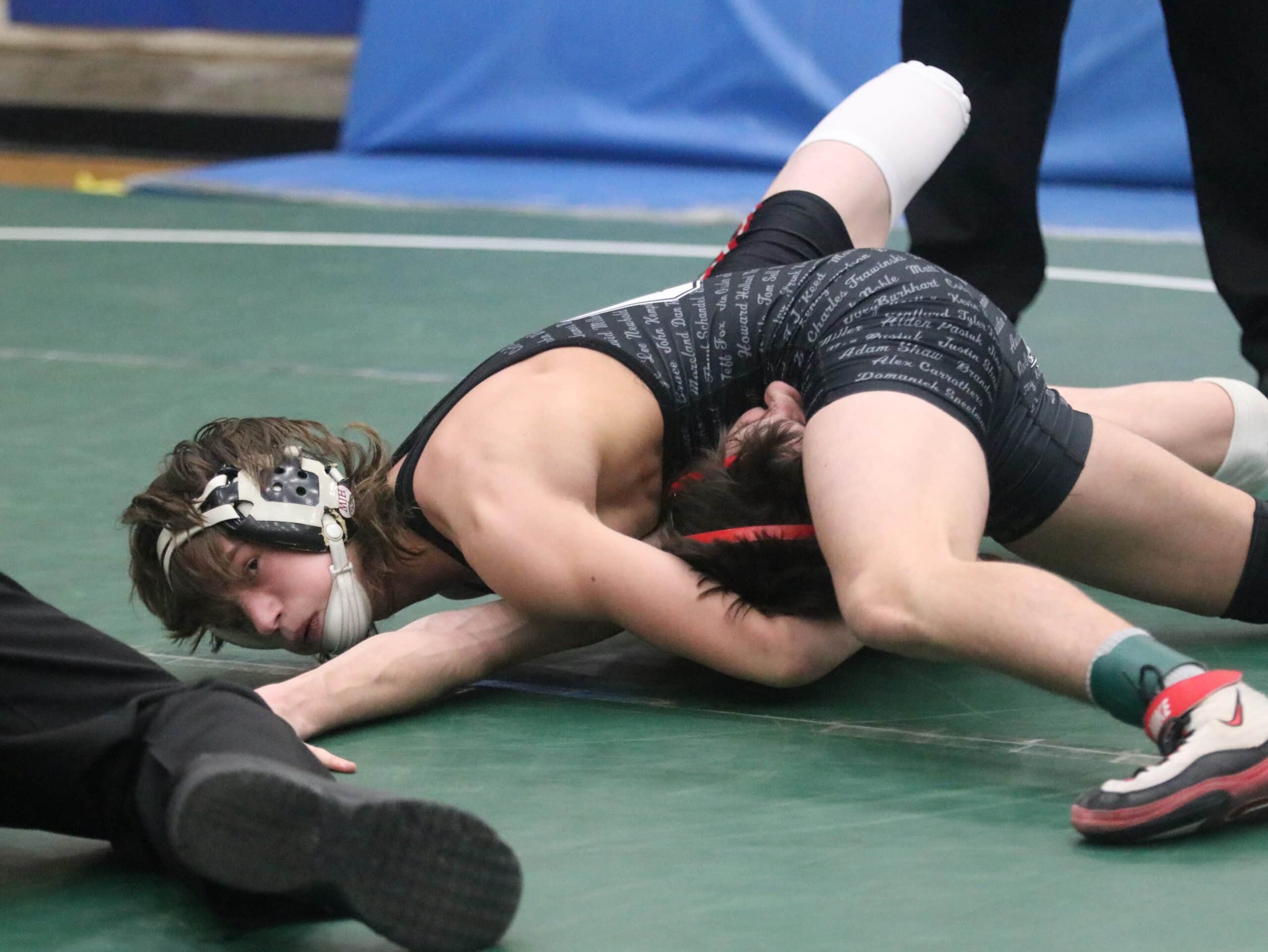 The three freshmen will wrestle March 13-14 at Highland High School in the Division II state tournament.